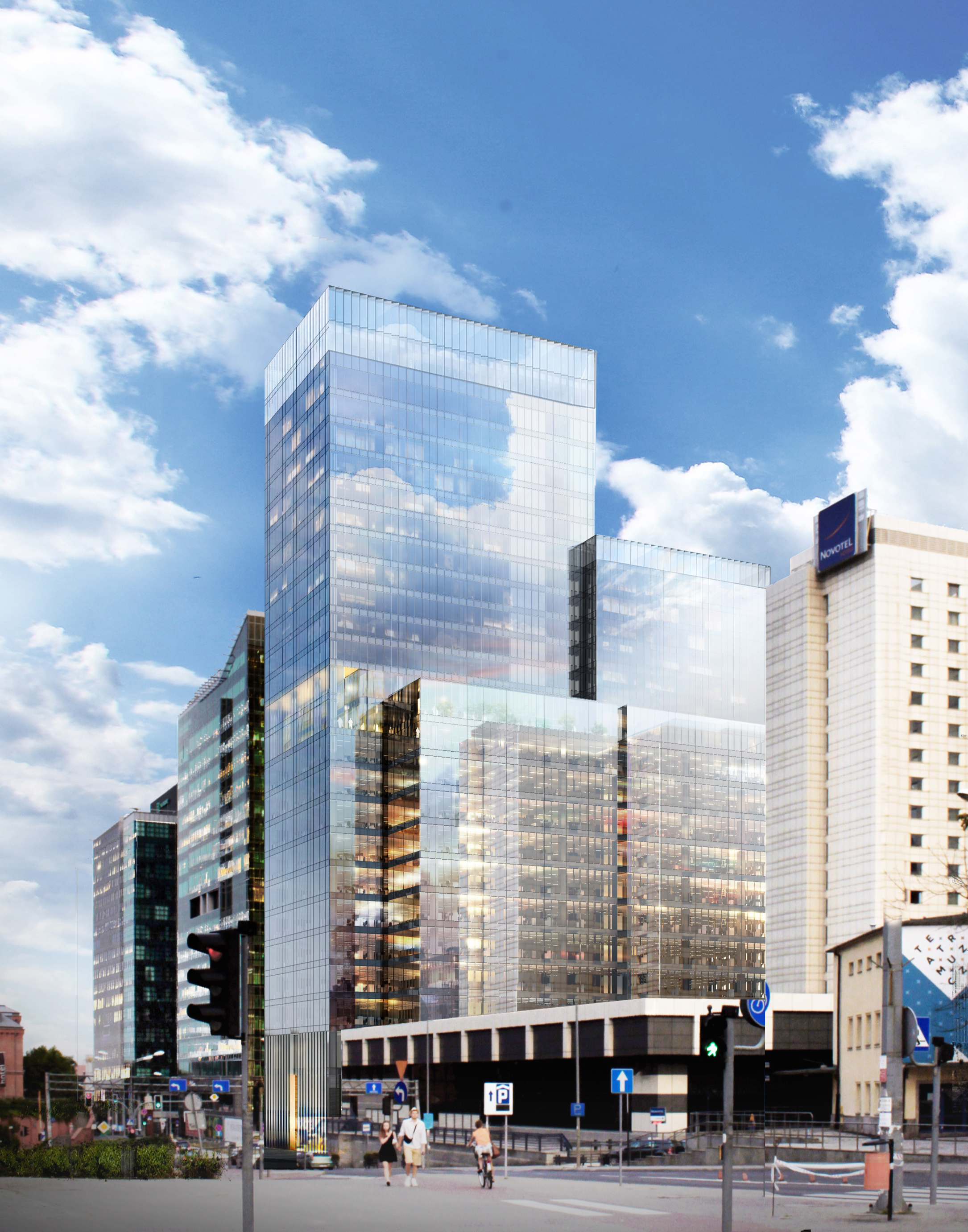 Andersia Silver
---
Andersia Silver – an extremely modern centre for business which will become the Poznań area for the development of companies, corporations and start-ups – will constitute the last phase in the development of Plac Andersa Square.
The Business Centre in Plac Andersa Square in Poznań is located by the city's main street, in the vicinity of ul. Półwiejska Street, along the city's main communication stream. Around, there are many cultural, office and corporate buildings, such as the Centre for Commerce, Art and Business Stary Browar and the Old Market Square with one of the most enchanting Old Towns in Europe.
The larger portion of the Andersia Silver complex will include A-class offices with beautiful view and perfect, natural lighting through the glass facade, as well as optimum, easily arrangeable recurring space. Just as in the case of other office buildings constructed by Von der Heyden Group in cooperation with Probuild, the offices will be equipped in all systems providing comfort and safety of work: full air conditioning, access control, light fibre telecommunications network, reinforced ceilings in storage and server rooms and high-speed lifts.
The design also includes the preparation of a central meeting space for the employees of offices located in Andersia Silver and generally available service area dedicated in particular to the users of the building.
RANGE OF SERVICES:
Project Manager
Supplementary Investor
Investment supervision
Interior fit-outs
BUILDING CHARACTERISTICS:
GLA: 40000 sqm
Use: Offices/service-commercial space
Number of storeys (underground/over-ground): 3/29
Number of parking spaces: 400
Project status: in preparation
Construction time: 23 months
Broker: Knight Frank
Location: Poznań, Plac Andersa Square
Certificate: LEED Gold
Value of the project: EUR 140 M
---
Back